Harry Middlebrooks Bio


Singer - pianist - composer Harry Middlebrooks was born and raised in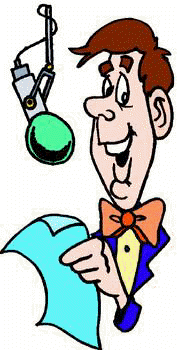 small-town Georgia - Thomaston, population 10,000. Starting at age six, he studied classical piano for 12 years, began singing solos in church and grade school at age eight, and formed his first (of many) male vocal-quartets at age 14. After an active high school career (academics, all sports, music, school politics), he attended Georgia Tech in Atlanta on a scholastic scholarship, earning the degree of Bachelor of Science in Textiles. While at Tech, Harry formed his first band (The Collegians), was president of the Glee Club, joined the ATO Fraternity, and participated in track and cross country, earning letters in both sports. Harry was offered an additional track scholarship, which he declined because of his rapidly growing interest in music - his band was playing every weekend. After graduation, Harry signed a management/songwriter contract with Atlanta's Bill Lowery, working with famed engineer/producer, Felton Jarvis, to write and record his first hit, The U-T" with his band, Harry M and the Marvels, on the ABC-Paramount label.
After a two-year stint as a lieutenant in the Army, including six months with the Second Army Showmobile special-services unit, Harry returned to Atlanta to nightclubs, song-writing (he co-wrote the mega-hit, Spooky), and local television. These activities ultimately led him to Los Angeles and (with the help of mentor Dick Dinsmore) his own weekly television variety show, The Middlebrooks Show, for KABC-TV Channel 7. Recording contracts followed with both Reprise and Capitol Records. He later toured the country with Elvis Presley as part of his opening act and back-up vocal group, and has performed and/or recorded with various other well-known performers (Glen Campbell, Vicki Carr, Johnny Mathis, Captain & Tennille, Lawrence Welk, Anne Murray, The Ventures, Al Martino, Patti Page, Four Freshmen, Jose Feliciano, Della Reese, Michelle Lee, Neil Diamond, Bobbie Gentry, Tony Orlando, etc.).
In recent years, Harry has been performing with his own band (often with female vocalist , Terry Gregory) in many of the prominent nightclubs in Los Angeles and in the San Fernando Valley, where he has a home in the city of Northridge. Harry and his band have also appeared from time to time on the famous Nevada casino circuit (Reno, Elko, Jackpot, Laughlin, etc.). In addition to his own recordings, Harry has written many songs for other artists, including Tom Jones, Liberace, Eddy Arnold, Oak Ridge Boys, Andy Williams and Roy Clark. He also gets an occasional acting role or singing commercial on TV or radio, as well as composing assignments (original music) for both films and television. In addition, Harry is sometimes hired as a voice-over specialist for various productions, having created (among others) the voices for two of the leading characters (Shaker and Zeke) in Disneyland/Disneyworld's very popular Country Bear Jamboree.